Téléavia Portavia 111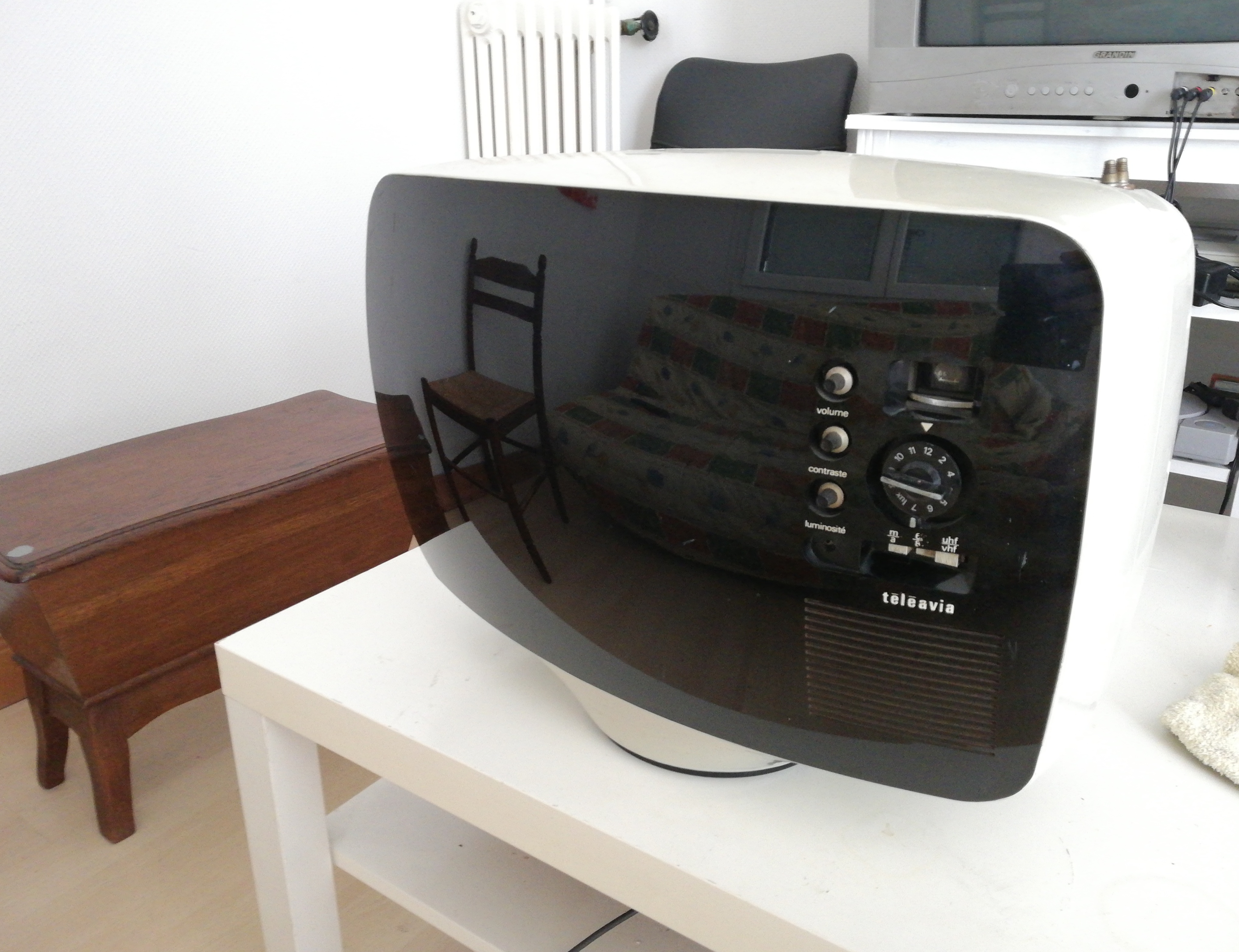 The love of my life, and my biggest heartbreak... This gorgeous piece of 1963 design (by Roger Tallon) was gifted to me by friends. After bringing it home, I set out to have it working again. This was my first big project however, and I made lots of mistakes. It sure didn't help that this is probably the worst insides to work on I've ever seen in a CRT...
After a quick cleanup of contacts that allowed it to turn on, I saw that it had huge vertical deflection issues. I found the guilty caps, and swapped them out. After that, I started having a picture, but heavily distorted. This was due to the main power filter caps. After swapping those out as well, I got a decent picture for about 2 minutes, after which it blew a fuse. This was the start of hell for me. I tried multiple things, but none worked. Depending on some pots settings, either it would blow a fuse or the heat dispersing resistor near the PSU would run incredibly hot, to the point where it was burning the felt pads holding it in place. The flyback does a ton of noise and is pretty heavily cracked, which makes it by far the most likely culprit (it also doesn't happen if the Horizontal Deflection pins are disconnected from the yoke, which makes sense). Unfortunately, that means it shall stay as a deco piece indefinitely...
Inside, it is a Thomson set like most Téléavias. In fact, I came across a local listing for a crt which i'm pretty sure is the exact same one but without the pretty shell :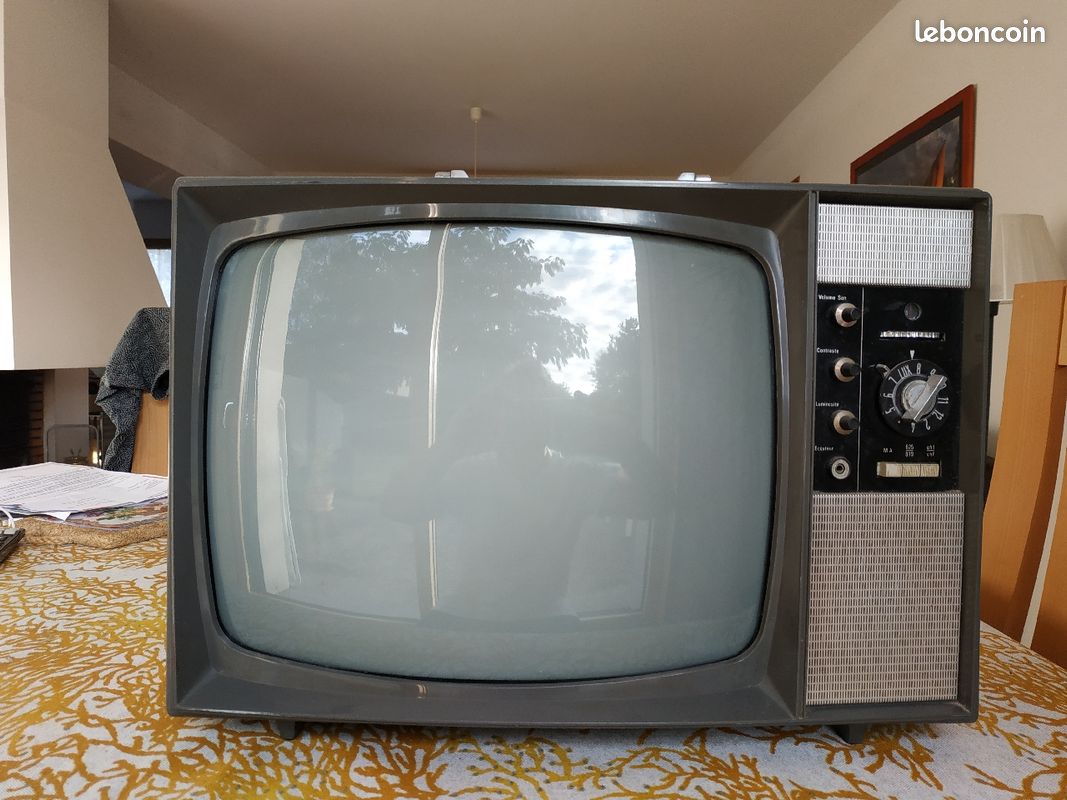 The seller wants way more than I can justify however...
Gallery